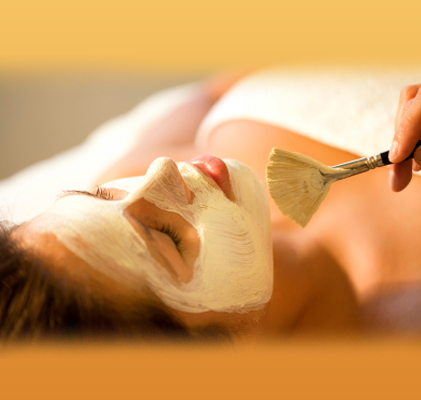 Island Escape
Treat yourself to a radiant Facial, Therapeutic body massage, and Anti-fatigue leg treatment.
$150.............90 minutes
Island of Bliss
Enjoy a soothing facial, relaxing massage and decadent pedicure.
$220 1 Hour Facial, 1 Hour Massage, Pedicure........2 Hour 40 Minutes
Buffed & Relaxed
A relaxing combination! Enjoy a soothing One Hour Customized Massage and feel refreshed with a deep cleansing and moisturizing European Facial.

$180............2 Hours


Day of Beauty
Experience complete relaxation with an Instant Radiance Facial, soothing Eye Do treatment, customized Massage and Anti-Fatigue leg treatment.

$175............2 Hours


Le Grande Day of Beauty
Enjoy a soothing European facial, full body massage, Anit-Fatigue leg treatment and a delicious spa luncheon catered by Lightfoot, The Wine Kitchen, or Casa Nostra.

$250...............3 hours


Luxe Day of Beauty
Indulge in a specialty Facial, Deluxe Reflexology Treatment, Body and Scalp Massage. To finish your soothing and relaxing treatments, enjoy a delicious lunch catered by Lightfoot, The Wine Kitchen or Casa Nostra.

$300 .............3.5 Hours
Couples Massage
Enjoy a relaxing massage with a friend or that special someone. Escape to the Rouge Spa suite to truly unwind.
60 Minute.........$100
90 Minute..........$135
Relax and Unwind
Encompassed in these soothing spa treatments are aromatherapy and the key to de-stressing. These spa treatments are for those seeking a reprieve from the everyday stresses in life. This will also include a scalp massage and reflexology of the hands and feet.
1 Hour Facial + 1 Hour Massage or 90 Minute Facial + 90 Minute Massage
2 Hours...........$230 3 Hours .............$310
French Riviera
Enjoy a soothing Massage, European Facial, along with a Manicure and Pedicure. This package also includes lunch. 1 Hour Massage + 1 Hour Facial + 70 Min Mani/Pedi + 30 Min Lunch
$305 / 4 Hours
ASK ABOUT OUR SKINCARE & CUSTOM BLENDED AROMATHERAPY PRODUCTS THAT CAN BE CUSTOM MADE JUST FOR YOU