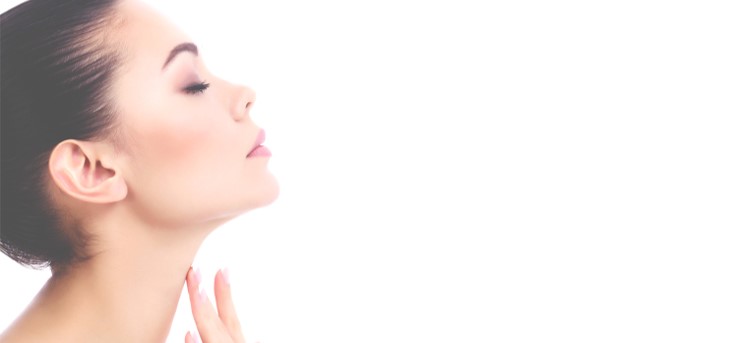 ULTRA HYDRATING FACIAL
This the perfect facial for anyone that needs to add a boost of moisture to dry, dehydrated skin. The Ultra Hydrating Facial will help to make your skin more fresh and supple.
1 Hour .....$135
ROSACEA FACIAL
Our soothing Rosacea Facial comforts skin while cleansing. This treatment is formulated to respect the sensitivity of redness-prone skin by calming and gently removing impurities.
1 hour ......$120
VITAMIN C, FIRMING, ANTI-AGING FACIAL
This specialized facial is formulated to provide maximum hydration, rejuvenation, and brightness to the skin. It promotes cell renewal for more firm and resilient skin.
1 Hour .....$125
ACNE FACIAL
This facial provides deep cleansing, extractions, and exfoliation. It will help reduce congestion of acne prone skin and is the perfect facial for teens or anyone that needs a deep cleansing facial.
1 hour...... $110
EUROPEAN FACIAL
This is a thorough, deep, pore-cleansing, and restoring facial that produces total relaxation through soothing massage techniques, in-depth cleansing, and concentrated serums to treat specific skin needs.
1 hour .....$120
OXYGEN FACIAL
This facial will give you more bounce in your skin after a treatment at Rouge Spa. A stream of high pressurized oxygen infused with botanical, vitamin, mineral extracts is applied to the face and neck. This treatment will fight signs of aging due to poor conveyance of oxygen.
1 Hour ......$140
REJUVENATING RADIANCE FACIAL-MICRODERMABRASION
This innovative treatment polishes skin and accelerates the cell renewal process. This facial improves skin texture, pore size and helps smoothe fine lines. This is very thorough as an anti-aging facial treatment.
1 hour ......$150
Series of 4 ...$450

BLISSFUL RADIANCE FACIAL -MICROPEEL
This treatment is designed to revitalize your skins texture. The benefits include reduction of age spots, hyper-pigmentation, and promotes even skin texture and tone. The skin will be glowing and look revitalized.
1 Hour .....$150
Series of 4.... $450
LUXE FACIAL
Enjoy a soothing and revitalizing facial that will leave you in complete and utter relaxation. The Luxe Facial is meant for clients that want the extra healing and restorative properties of touch and aromatherapy. Each treatment is tailor made and customized after an extensive skin analysis. You will leave here with soft and supple skin that will be more radiant. Each Luxe Facial incorporates an Eye Do eye treatment or Lip Therapy treatment.
90 Minutes......$175

MEN'S SIGNATURE FACIAL
Effective deep pore cleansing addresses the prevention of ingrown hairs, soothing razor burn, and corrects damaging results of daily shaving as well as sun exposure.
1 hour..... $100
FACIAL TREATMENT ADD-ONS
Lash Tint........$35
Brow Tint........$30
Brow Wax........$18
Eye Do - $25
Customized treatment to diminish expression lines/puffiness and alleviate sinus congestion. Includes serums,massage,compress.
Lip Therapy - $25
A mild buffing for cracked and dehydrated lips, moisture mask followed by a line erase lip balm.
Relax and Unwind
Encompassed in these soothing spa treatments are aromatherapy and the key to de-stressing. These spa treatments are for those seeking a reprieve from the everyday stresses in life. This will also include a scalp massage and reflexology of the hands and feet.
1 Hour Facial + 1 Hour Massage or 90 Minute Facial + 90 Minute Massage
2 Hours...........$230 3 Hours .............$310
For just $15 you can add a Spa Lunch to any spa service
Lucky #5 Facial Series
Buy ANY 4 Facial treatments
and get the 5th for FREE
The Facial Treatment Series is optimal for those looking to see results with their facials. Buy any 4 Facial Services and get the 5th Facial for FREE!